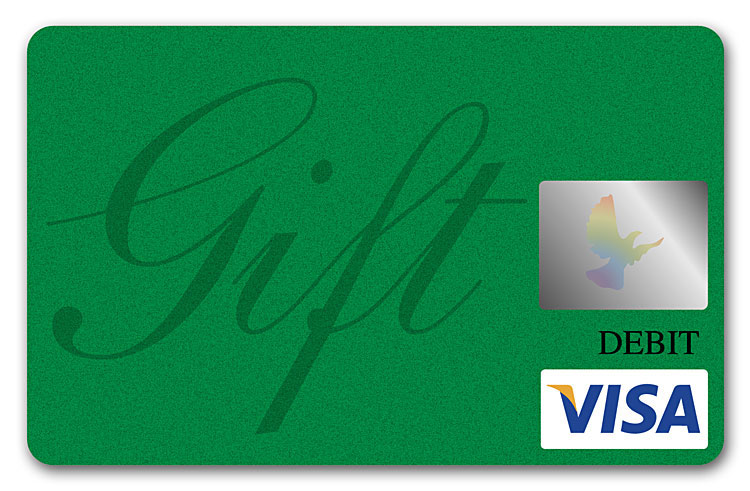 A Visa gift card from Southwest Federal Credit Union gives both the recipient and the gift giver complete flexibility and convenience. The gift giver can choose a denomination and purchase the card at the branch or arrange to have it sent directly to the recipient. Easy to wrap, easy to ship! When ordered in advance, the card can be imprinted with the recipient's name. The recipient is able to use the Gift Card to purchase exactly what they want – no more gifts that are the wrong size, wrong color, or just plain wrong!
A Gift Card looks and acts like a debit card. The front of the card displays the Visa logo, an individual account number, and an expiration date. The back includes a magnetic strip. But unlike a debit card, the Gift Card stores value: the dollar amount you prepay.
Gift recipients can use the card as many times as they like up to the amount of your gift or until the card expires. As the gift recipient uses the card, the amount of the purchase is automatically deducted from the card's available balance. If the card is lost or stolen with a balance remaining, the gift recipient can cancel the card and order a replacement.